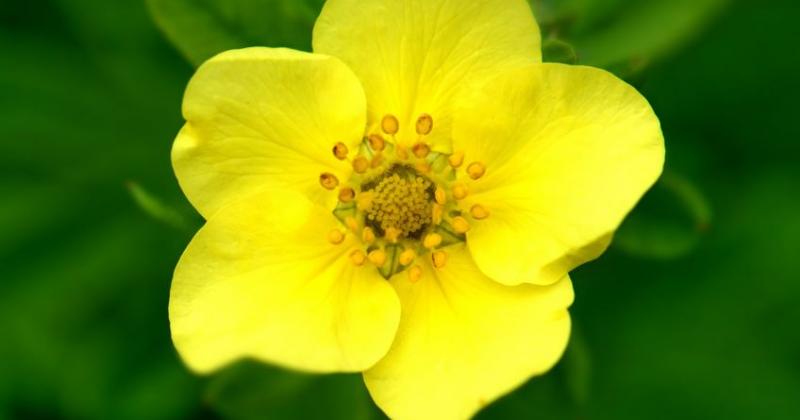 />
Potentilla erecta is a perennial herb, 15 to 50 cm height. Rhizome is cylindrical, woody, short, almost horizontal, unevenly thickened, curved or straight. Stem is erect, branching on top. Leaves are alternate, have a wedge-oblong shape, serrate; basal leaves are trifoliate or fivefold on long petioles; stem leaves are trifoliate, sessile. Flowers are solitary, small, 1.5-2.5 cm in diameter; axillary or apical on thin, rather long pedicels, with four golden-yellow petals.
read more

›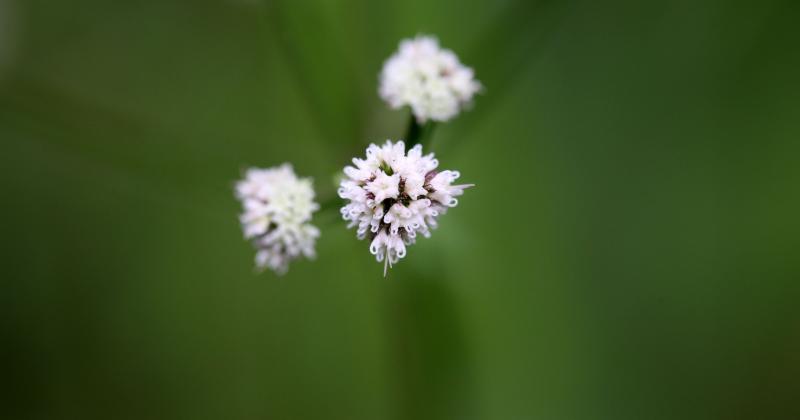 />
The therapeutic effect of the Sanicula europaea is due to its chemical composition. For example, the pronounced expectorant action of the sanicle is the result of saponins, which contribute to the liquefaction of sputum, activate the function of the ciliary epithelium of the respiratory tract, peristalsis of the bronchi.
read more

›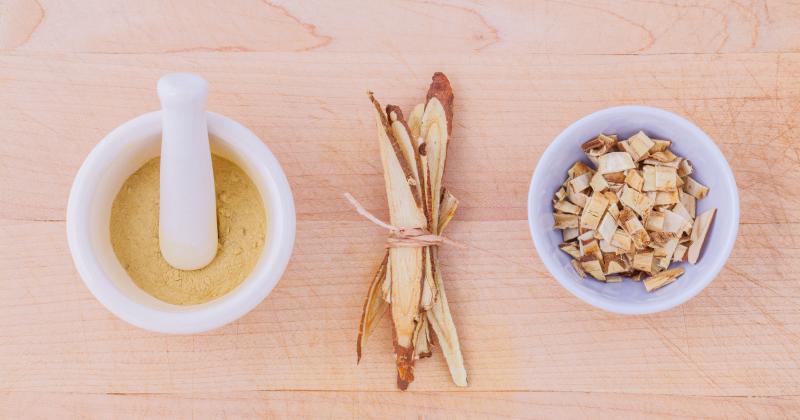 />
Licorice has anti-inflammatory effect. Helps with fever, enhances the therapeutic effect of drugs. Eliminates inflammatory reactions in the bladder, kidneys. It favorably affects the respiratory system; stimulates the release of mucus, promotes the excretion of sputum and germs from the bronchi. Licorice is used for laryngitis to restore the voice and when having cough developed from tuberculosis, tonsillitis, pneumonia.
read more

›
Showing 1 to 3 of 3 (1 Pages)