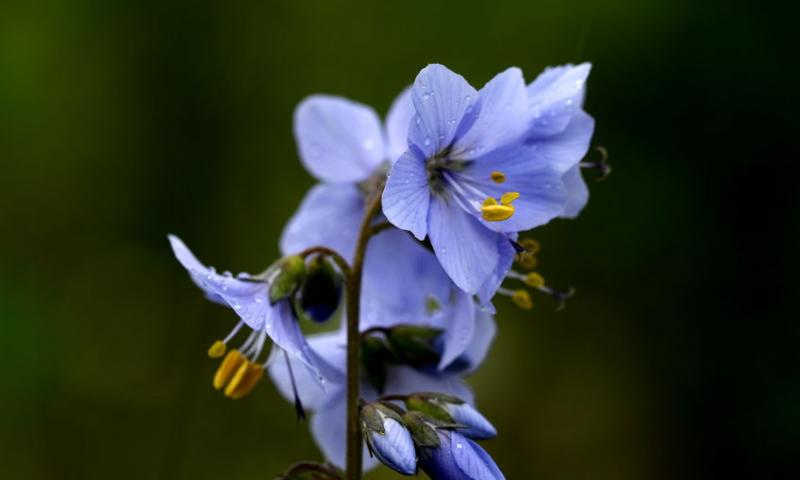 />
COMMON NAME: Speedwell
LATIN NAME: Veronica Officinalis
ORIGIN: Poland
HABITAT: Veronica Officinalis grows in Iran, Turkey, Transcaucasia, the Azores and the island of Madeira. It is also popular in Europe.
BOTANICAL INFORMATION: The plant belongs to the genus Veronica, originally considered a member of the vast Scrophulariaceae family, but later numbered by botanists in the Plantaginaceae family. The genus of Veronica has from 300 to 500 species.
Veronica Officinalis is a perennial herb that has a creeping at the bottom, and then a rising, pubescent stem. It can reach a height up to 30 centimeters. The leaves of the plant have obovate or oblong form, they are opposite, and short-pointed on the tops. The flowers of Speedwell are purple, bluish or soft pink and white. They sit on the pedicels in the bosoms of the bracts, one at a time. They are collected in multi-flowered brushes located at the top of the stems. The fruit of the plant is a two-celled multi-seed box. Seeds are tiny and flat-convex in shape. Speedwell begins blooming in June and continues to the very end of the season.
CHEMICAL COMPOSITION:
The chemical composition of the plant is not completely studied. However, scientists have found that Veronica Officinalis contains glycosides (veronitsin and aucubin), organic acids, including citric, acetic, malic, tartaric and lactic. Speedwell also has vitamins A and C, carbohydrates, fatty and essential oils, choline, iridoids, saponins, sterols, coumarins, alkaloids, tannins, bioflavonoids, and phenolcarboxylic.
INTERESTING FACTS:
The name of the plant comes from the Greek name Ferenik or Berenik, meaning "bringing victory." It is believed that the genus Veronica is named after the saint of the same name. According to the legend, on her scarf, with which she wiped the bloody wounds on the face of Christ on the way to Calvary, the image of Jesus remained framed by small purple flowers.
Speedwell can be used in cooking. It gives a peculiar and pleasant aroma to meat and fish dishes.
Congnacs and liquors are flavored with Speedwell.
A small, pretty plant that is often mistakenly called "forget-me-not." However, unlike forget-me-nots, the long creeping stems of Veronica near the ground intertwine, forming some kind of "rug".
Veronica's blue or lilac color is actively used in landscape design.
Not to mention that this plant is a wonderful honey plant with high honey productivity.
*This article is for informational purposes only. We suggest consulting a physician before using these or any other herbal supplements.