/>
Latin Name: Withania somnifera
Family: Solanaceae
Genus: Withania
Common Names: ashwagandha, Indian ginseng, poison gooseberry, or winter cherry
Distribution Area: is cultivated in many of the drier regions of India. It is also found in Nepal, China and Yemen
Botanical Information: This plant is a low, delicate perennial shrub of 35–75 cm tall. Lanuginous boughs run on radially from a main stem. Leaves are dark green, ovate, usually up to 10–12 cm long. The flowers are miniature, green and in the form of bell. The full-grown fruit is orange-red.
Ashwagandha is a widespread plant in India.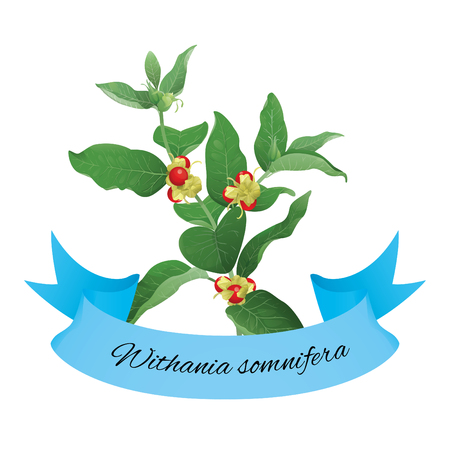 CHEMICAL COMPOSITION
The roots and fruits of ashwagandha contain a large number of such biologically active substances as:
phytosterols,

alkaloids (isopelletierin, anaferin, somniferin)

coumarins

phenolic acids

sitoindosides

steroid lactones (vitanolides, vitaphernins)

saponins
"Green is the prime color of the world, and that from which its loveliness arises"
Pedro Calderon de la Barca
*This article is for informational purposes only. We suggest consulting with a physician before using these or any other herbal supplements.