/>
If you do not agree with these terms you must leave the website immediately:
Our products are herbal dietary supplements and have not been evaluated by the Food and Drug Administration, are not intended to diagnose, treat, cure or prevent any disease. Information and statements made are for education purposes and are not intended to replace the advice of your treating doctor. We suggest consulting a physician before using our or any other herbal supplements. Hawaii Pharm does not dispense medical advice, prescribe, or diagnose illness. The views and nutritional advice expressed by Hawaii Pharm are not intended to be a substitute for conventional medical service. Your use of the website, its content, and any services or products obtained through the website is at your own risk. In no event will Hawaii Pharm, its affiliates or their licensors, service providers, employees, agents, officers, owners or directors be liable for damages of any kind, under any legal theory, arising out of or in connection with your use, or inability to use, the products, any content on the website or any services obtained through the website or such other websites, including any direct, indirect, special, incidental, consequential, or punitive damages, including but not limited to, personal injury, pain and suffering, emotional distress, loss of revenue, loss of profits, loss of business or anticipated savings, loss of use, loss of goodwill, loss of data, and whether caused by tort (including negligence), breach of contract, or otherwise, even if foreseeable.
Latin Name: Allium sativum
Family: Amaryllidaceae
Genus: Allium
Origin: is native to Central Asia and northeastern Iran
Distribution Area: is a common seasoning worldwide
Botanical Information: The leaves are of considerable length, narrowing and plane. The bulb consists of several bulblets, known technically as 'cloves. The flowers are placed at the end of a stem rising direct from the bulb and are whitish, grouped together in a globular head.
CHEMICAL COMPOSITION AND PHARMACOLOGICAL ACTIONS
Garlic contains:
nitrogenous substances

sodium

potassium

calcium

magnesium

silicon

sulfuric

phosphoric acids

vitamin C, D, B

phytosterols

extractives

phytoncides

essential oils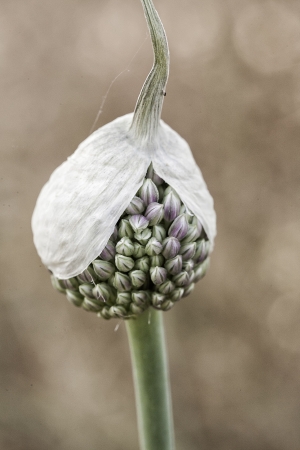 POSSIBLE SIDE EFFECTS
a bad breath

a burning sensation in the mouth or stomach

gas

vomiting

body odor

diarrhea

allergic reactions
CONTRAINDICATIONS
pregnancy and breast-feeding

childhood

surgery
"What garlic is to salad, insanity is to art."
Augustus Saint-Gaudens
*This article is for informational purposes only. We suggest consulting with a physician before using these or any other herbal supplements.