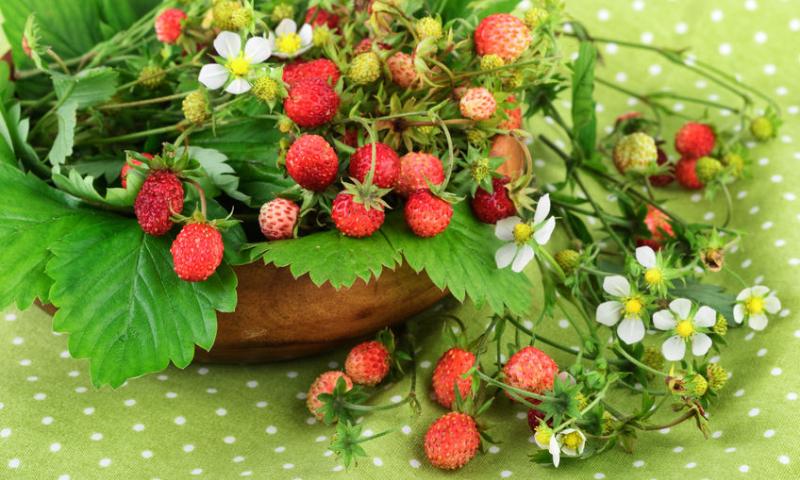 />
LATIN NAME: Fragaria vesca
COMMON NAMES: Alpine strawberry, fraisier des bois, wild strawberry, woodland strawberry, European strawberry, Carpathian Strawberry.
ORIGIN: France, Europe
HABITAT: North America, Europe, India, Western Asia Northern Hemisphere, France.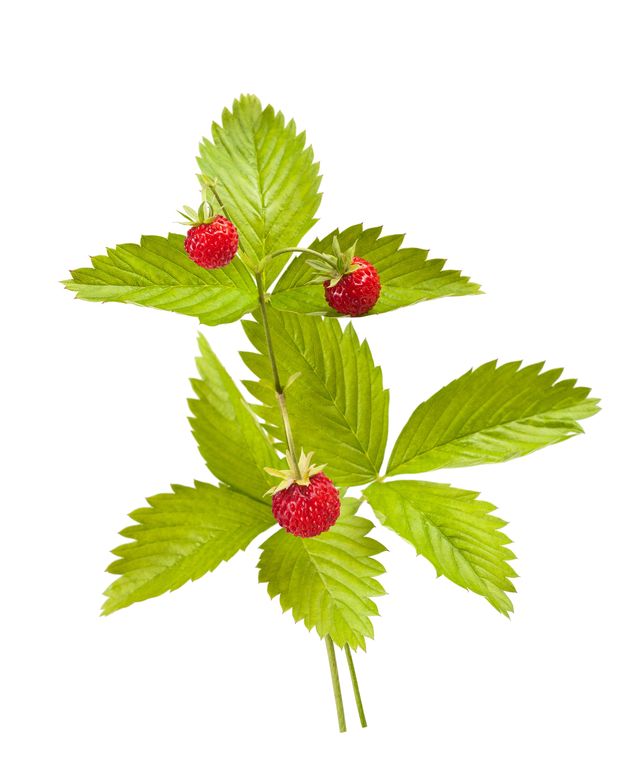 BOTANICAL INFORMATION:
Wild strawberry is a perennial herbaceous plant with a height of 10-20 cm. The root system is a thick rhizome, from which long thin roots depart. The leaves of strawberries are on long petioles, trifoliate, consist of rounded elliptical, serrated at the edges of the leaflets and form a rosette. The strawberry flowers are white. The corolla consists of 5 petals, gathered in racemes on the peduncles. The strawberry berries are round or ovate, red, fragrant.
CHEMICAL COMPOSITION:
The leaves of the plant contain B vitamins, ascorbic acid, carotenoids, organic acids (citric, quinic, malic), sugars, traces of essential oils, flavonoids in an amount up to 2% (mostly rutin), tannins (up to 9%), salt iron, manganese, cobalt, phosphorus. Fruits contain, in addition, folic acid, pectic substances.
Most effective nutrients in the wild strawberry are salicylates and flavonoid fisetin.
WILD STRAWBERRY HEALTH RECIPES:
Infusion: Add 2 tablespoonfuls of dried wild strawberry herb into the glass jar. Pour boiling water over it, cover, and infuse for 30 minutes. Then strain and take 100 ml before meals 3 times a day.
Alcohol-based tincture: Pour 200 ml of vodka over 2 teaspoons of wild strawberry leaves. Close the container properly and put it to the dark, cool place for up to 7 days, shaking periodically. When ready, strain and take 30 drops before meals 3 times a day.
ADVICE FROM A STRAWBERRY
"Blossom where you're planted, be tasteful; drink in the sunshine; keep close to the earth; savor life's sweetness; let good ideas ripen; jam with your friends"
Keep calm and eat strawberries!
*This article is for informational purposes only. We suggest consulting with a physician before using these or any other herbal supplements.