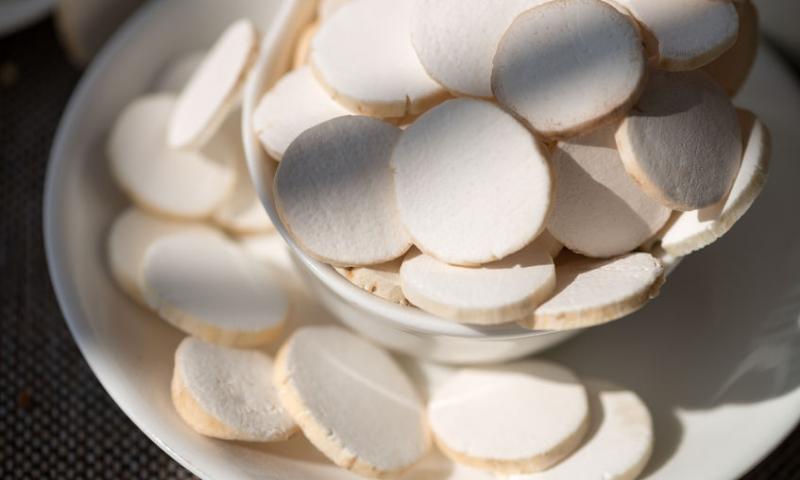 />
LATIN NAME: Dioscorea Opposita.
CHINESE NAME: Shan Yao.
COMMON NAME: Chinese Yam.
BOTANICAL INFORMATION:
Dioscorea Opposita is an ancient cultural plant of China and Japan. The roots are 60-100 cm long, deep in the ground. The stem is more or less angular, sometimes convolute, up to 9 m high, usually with a purple tone, with globular tubers in the axils of the leaves. Leaves are opposite, 4-7 cm long, ovate or triangular. Flowers are white, in solitary or paired axillary racemes, with a scent of cinnamon.
CHEMICAL COMPOSITION:
Dioscorea Opposita includes carbohydrates (starch and other polysaccharides), allantoin (one of the final products of the metabolism of purine bases in mammals), the amino acid arginine, the vitamin-like substance choline, enzymes, saponins, mucus, phytic acid, vitamin C.
"It costs money to stay healthy, but it's even more expensive to get sick"
Ashleigh Brilliant
*This article is for informational purposes only. We suggest consulting with a physician before using these or any other herbal supplements.