/>
LATIN NAME: Arisaema Amurense.
FAMILY: Araceae.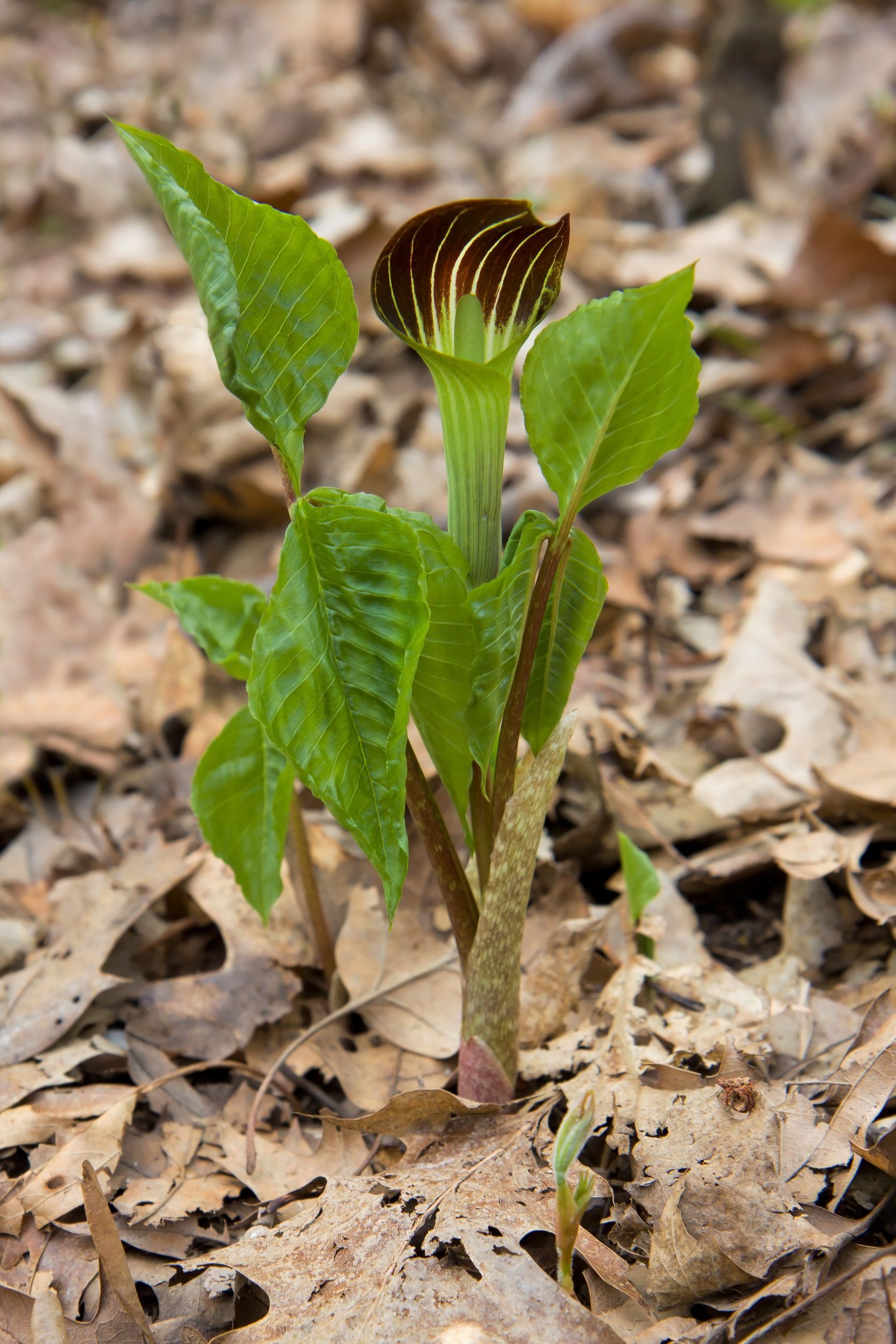 BOTANICAL INFORMATION: Arisaema Amurense is a perennial herbaceous plant, species of the genus Arizema (Arisaema). The plant has 1-3 leaves. Petioles are long, forming a false stem. Leaf blades are trifid or five-fingered. The leaves are sometimes covered with whitish mottlings. Pedicel is shorter than petioles. The spadix is dioecious. Fruit is red, narrow-conical berry. The origin of the plant is Far East - Russia, China, Korea. It grows in deciduous and mixed forests, among trees, along river banks.
CHEMICAL CIMPOSITION: The underground part of the plant includes starch, saponins, alkaloids. The upper part contains organic acids, steroids, saponins, alkaloids, phenolic compounds. There is vitamin C in fruits.
ACTIONS: expectorant, antispasmodic, anticonvulsant, analgesic, soothing, hypotensive, wound-healing.
HEALTH BENEFITS: The underground part in Korean and Chinese medicine (powder, decoction) is used as an expectorant for acute and chronic bronchitis, and as an antispasmodic, anticonvulsant and analgesic for epilepsy, fainting, dizziness, mimic paralysis, the consequences of stroke, headache, rheumatoid arthritis, radiculitis, with fractures and bruises. Decoction of the underground part is also drunk as a soothing, hypotensive, wound-healing remedy. Juice from tubers in Chinese and folk medicine are used in anemia, digestive tract diseases. Rhizomes of Arisaema are also used to treat malignant tumors of the skin. Arisaema is used in homeopathy as an essence of fresh tubers with diphtheria, inflammation of the skin.
CONTRAINDICATIONS: The plant is poisonous, it should be used with caution! It is forbidden for pregnant and lactating women, children and debilitated people.
ARISAEMA TINCTURE RECIPE
Add 10 gr of dried grinded Arisaema root to 500 ml of 50% alcohol. Infuse in the dark, cool, dry place for 2 weeks. When ready, then strain. Take 10 drops before meals 3 times a day. The dose can be increased gradually to 20 drops.
"What is paradise, but, a garden, an orchard of trees and herbs, full of pleasure and nothing there but delights."
William Lawson
*This article is for informational purposes only. We suggest consulting with a physician before using these or any other herbal supplements.