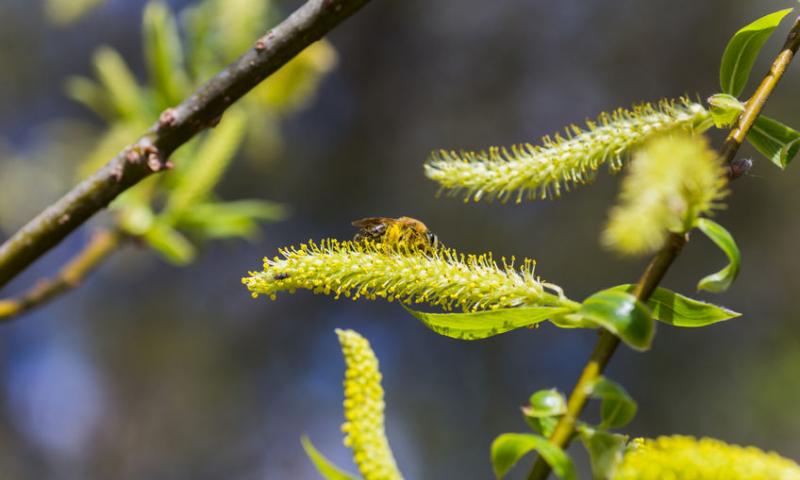 />
If you do not agree with these terms you must leave the website immediately:
Our products are herbal dietary supplements and have not been evaluated by the Food and Drug Administration, are not intended to diagnose, treat, cure or prevent any disease. Information and statements made are for education purposes and are not intended to replace the advice of your treating doctor. We suggest consulting a physician before using our or any other herbal supplements. Hawaii Pharm does not dispense medical advice, prescribe, or diagnose illness. The views and nutritional advice expressed by Hawaii Pharm are not intended to be a substitute for conventional medical service. Your use of the website, its content, and any services or products obtained through the website is at your own risk. In no event will Hawaii Pharm, its affiliates or their licensors, service providers, employees, agents, officers, owners or directors be liable for damages of any kind, under any legal theory, arising out of or in connection with your use, or inability to use, the products, any content on the website or any services obtained through the website or such other websites, including any direct, indirect, special, incidental, consequential, or punitive damages, including but not limited to, personal injury, pain and suffering, emotional distress, loss of revenue, loss of profits, loss of business or anticipated savings, loss of use, loss of goodwill, loss of data, and whether caused by tort (including negligence), breach of contract, or otherwise, even if foreseeable.
LATIN NAME: Salix alba
FAMILY: Salicaceae
GENUS: Salix
ORIGIN: native to Europe and western and central Asia
HABITAT: It grows along the banks of rivers, ponds, on dams, along roads and near habitation in populated areas; often forms quite large groves, stretching along the rivers for many kilometers.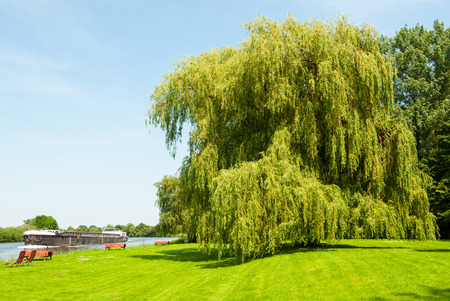 BOTANICAL INFORMATION: The tree is 20-30 m high, with a wide-rounded, often weeping crown, and with a powerful trunk up to 3 m in diameter (often several trunks), covered with a dark gray deeply cracked bark (bitter taste). The lower branches often incline to the ground.
The buds are lanceolate, reddish-yellow, silky, oblate, sharp, 6 mm long, about 1.5 mm wide. Leaves are alternate, narrow-lanceolate or lanceolate, serratulate or entire (edges not curved downwards), with pointed top, 5-15 cm long, 1-3 cm wide.
The flowers are collected in cylindrical, rather thick catkins 3-5 cm long. Fruits are boxes 4-6 mm in length. Seeds ripen in May-June.
CHEMICAL COMPOSITION: Willow bark contains the salicin glycoside (up to 7%), tannins (up to 11.5%), resins, flavonoids, ascorbic acid and other substances. Branches and leaves ascorbic acid, protein, fat, 25% fiber.
POSSIBLE SIDE EFFECTS AND SAFETY
When you have been overdosed, white willow can become the reason of stomach upset and digestive system upset. Undesirable effects can include as well itching, rash, and allergic reactions, particularly in people allergic to aspirin.
Pregnancy: There is no sufficient information about consuming white willow during this period. Stay on the safe side.
Breast-feeding: White willow bark can harm the baby, because of the contained chemicals. Don't take it if you are a nursing mother.
Children: There is an issue that it is unsafe for children to take aspirin when having such viral infectious as cold and flu, as it can enlarge the chance of having Reye's syndrome (acute liver failure and encephalopathy). As white willow bark acts a lot like aspirin, its consumption by children can be dangerous and risky.
Willow bark contains chemicals similar to aspirin. In this case, consumption of willow bark can lead to severe allergic reactions.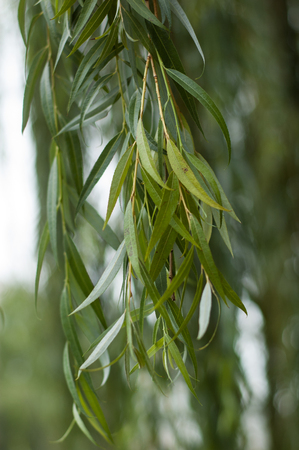 WHITE WILLOW HEALTH RECIPES
Decoction: Add 1 tablespoon of white willow chopped bark to 200 ml of boiling water, simmer for 20 minutes, then cool and strain. Take 1 tablespoon 3 times a day.
White Willow decoction: Add 2-3 gr of crushed bark to 200 ml of water, boil for 10 minutes, then strain. Take the decoction 3 times a day before meals.
Infusion from white willow inflorescences: Add 5 gr of catkins to 200 ml of boiling water, infuse for 10 minutes and strain. Take 3 times a day when having exacerbation of spasms.
Tincture: Pour 500 ml of vodka over 100 gr of inflorescences, infuse for 3 weeks in a dark place, shaking daily. When ready, take 30-35 drops of tincture 4 times a day just before meals, previously diluted the drops with 1 tablespoon of water.
---
---
"Sometimes the right path is not the easiest one"
Grandmother Willow (Pocahontas)
*This article is for informational purposes only. We suggest consulting with a physician before using these or any other herbal supplements.