/>
If you do not agree with these terms you must leave the website immediately:
Our products are herbal dietary supplements and have not been evaluated by the Food and Drug Administration, are not intended to diagnose, treat, cure or prevent any disease. Information and statements made are for education purposes and are not intended to replace the advice of your treating doctor. We suggest consulting a physician before using our or any other herbal supplements. Hawaii Pharm does not dispense medical advice, prescribe, or diagnose illness. The views and nutritional advice expressed by Hawaii Pharm are not intended to be a substitute for conventional medical service. Your use of the website, its content, and any services or products obtained through the website is at your own risk. In no event will Hawaii Pharm, its affiliates or their licensors, service providers, employees, agents, officers, owners or directors be liable for damages of any kind, under any legal theory, arising out of or in connection with your use, or inability to use, the products, any content on the website or any services obtained through the website or such other websites, including any direct, indirect, special, incidental, consequential, or punitive damages, including but not limited to, personal injury, pain and suffering, emotional distress, loss of revenue, loss of profits, loss of business or anticipated savings, loss of use, loss of goodwill, loss of data, and whether caused by tort (including negligence), breach of contract, or otherwise, even if foreseeable.
LATIN NAME: Glycyrrhiza glabra
FAMILY: Fabaceae
GENUS: Glycyrrhiza
COMMON NAMES: Liquorice (British English) or licorice (American English)
ORIGIN: native to southern Europe and parts of Asia, such as India
DISTRIBUTION AREA: It grows wild in France, Italy, Southeast Europe (including Ukraine and Moldova), in North Africa (mainly in Libya), Western and Central Asia, occurs in the southern regions of the European part, Western Siberia and the North Caucasus.
HABITAT: It prefers sandy and alkaline soils, as well as hard black earth clay soils.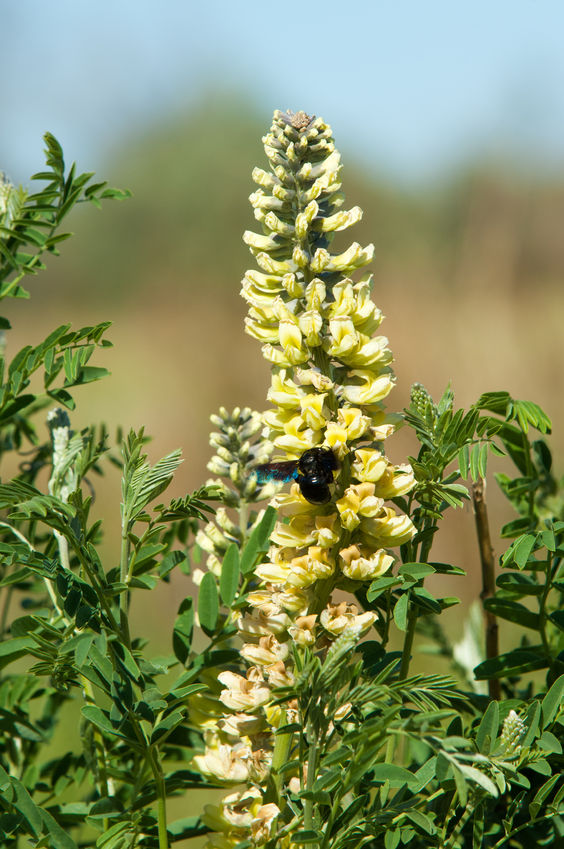 BOTANICAL INFORMATION: Rhizome is thick, multi-headed, and woody. There are several stems, which are erect, simple or unbranched. Leaves are imparipinnate, 5-20 cm long. Flowers are 8-12 mm in diameter; corolla is whitish-violet, irregular, papillonaseus. The fruit is a straight or curved brown bean with 2-6 seeds. The seeds are kidney-shaped, shiny, greenish-gray or brownish. The plant blossoms from June to August. Fruits ripen in August - September.
CHEMICAL COMPOSITION
Licorice roots contain:
polysaccharides, fatty acids (3-4%)

mono- and disaccharides (up to 20%)

proteins, tannins (8.3-14.2%)

pectins (4-6%)

resinous and bitter agents (2-4% each)

flavonoids (3-4%)

Essential oils (alcohols and their derivatives, aldehydes, ketones, terpenoids, aromatic compounds)

organic acids (fumaric, tartaric, succinic, citric, malic)

phenolic carboxylic acids (salicylic, sinomic, ferulic)

triterpene saponins

coumarins

alkaloids

steroids

vitamins A, B, E, K, PP, C, D

minerals (zinc, potassium, calcium, magnesium, manganese, iron, sodium)
The top of the licorice includes:
tannic compounds (5.5%)

carbohydrates (2%)

fatty acids (6%)

coumarins (1.9-2.4%)

essential oils (0.02%)

organic acids (up to 2.5%)

flavonoids (kaempferol, isokvetsitrin, quercetin)

betaine

saponins

triterpenoids

vitamins A, C, E

minerals (selenium, copper, phosphorus)
SPECIAL PRECAUTIONS
Don't take licorice in the following situations:
Pregnancy and breast-feeding

High blood pressure

Surgery
HEALTH RECIPES WITH LICORICE
Infusion: Add 10 gr of dried licorice root to 500 ml of boiling water, infuse for 8 hours, then strain. Take 35 drops 3 times a day.
Decoction: Simmer 30 gr of licorice in 500 ml of water for 10 minutes. Then cool it and strain. Take 15 ml 4 times a day.
Licorice tincture: Pour 500 ml of vodka over 100 gr of dried, crushed licorice root. Put the mixture in a dark place for 15 days, then strain. Take 35-40 drops for no more than 10 days.
"Licorice root has been used for medical purposes in many cultures for thousands of years"
J. Kavin Kelp
*This article is for informational purposes only. We suggest consulting with a physician before using these or any other herbal supplements.