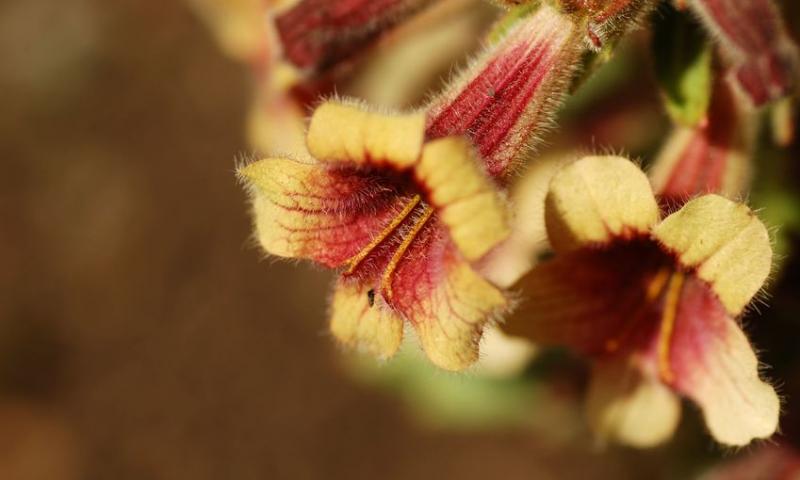 />
LATIN NAME: Rehmannia Glutinosa.
CHINESE NAME: Gan Di Huang.
DISTRIBUTION AREA: originated from China. Cultivated as a medicinal plant in Korea, Japan, Vietnam
BOTANICAL INFORMATION: Rehmannia Glutinosa is a perennial herbaceous plant up to 10-30 cm high. The whole plant is pubescent with soft gray-white hairs. The roots are fleshy, spindle-shaped, tuber-shaped, thickened, with a light crust. Stems are straight, almost leafless. The leaves are elongated-obovate, wrinkled, collected in a basal rosette. Flowers are large, funnel-shaped, almost white, purple-violet in the pharynx, collected in a rare apical raceme. The corolla tube is curved, the calyx is cherry-red, longitudinal-furrowed. Fruits are egg-shaped boxes with numerous small seeds. Blooms in March-May.
CHEMICAL COMPOSITION: Rehmannia Glutinosa roots contain mannitol, lekhmanin, remanin, flavones, carotene, alkaloids, sucrose, fructose, rhamnose, and fatty acids.
ACTIONS: this herb provides the following health properties: hypotensive, cardioprotective, antithrombotic, hypoglycemic, hepatoprotective, diuretic, anti-inflammatory.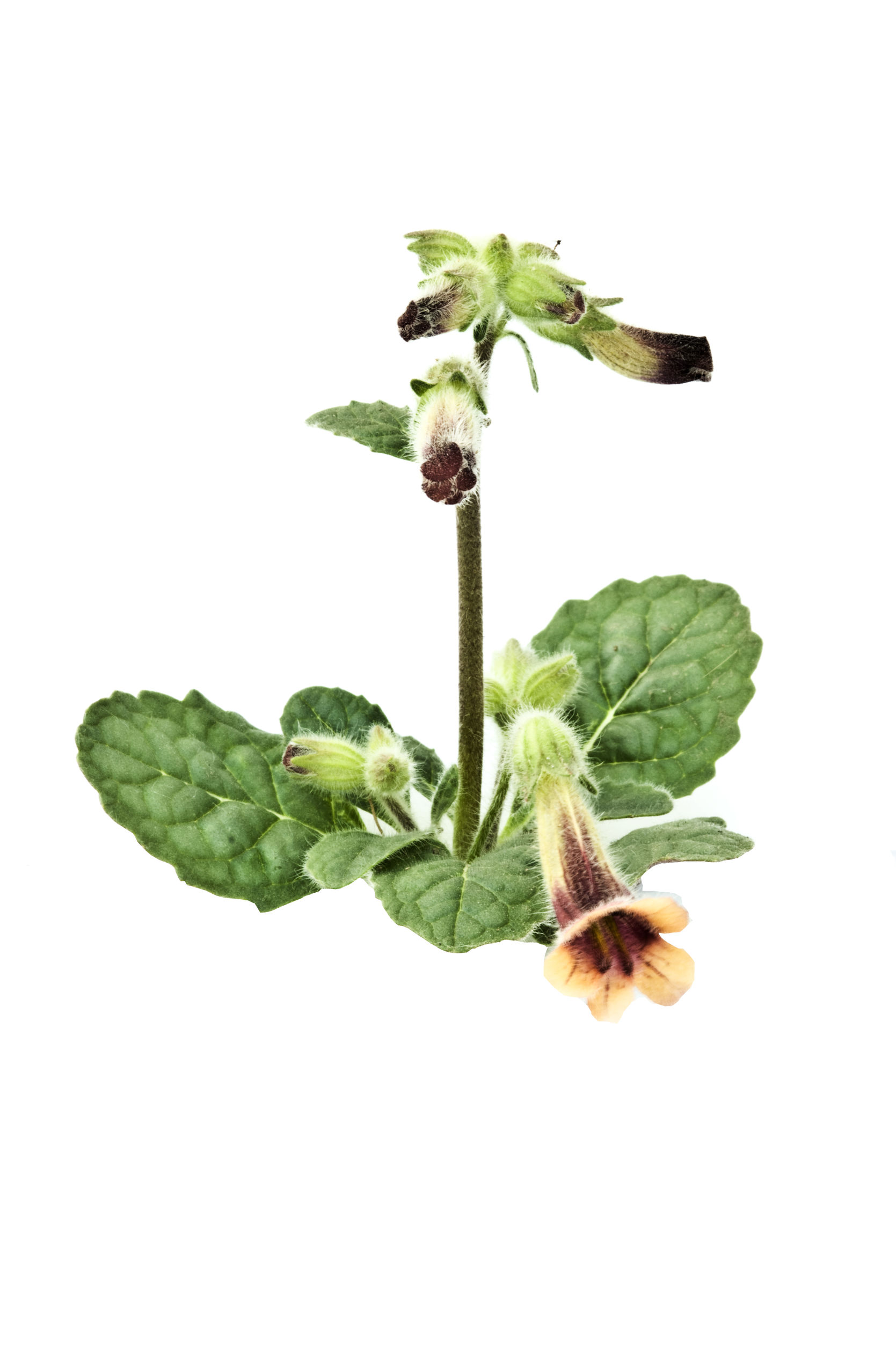 HEALTH BENEFITS: Rehmannia Glutinosa improves blood composition, promotes the synthesis of erythrocytes, helps reduce blood pressure in hypertension, kidney diseases, reduces the risk of developing cardiovascular diseases, prevents the stagnation of blood and the formation of thrombi in the vascular system, including the vessels of the brain, facilitates the course of insulin-dependent diabetes mellitus, prevents liver damage from poisoning, promotes the normalization of urination, stimulates the processes of regeneration of renal tissue and restoration of kidney function in people with initial stages of renal failure; prevents renal bleeding, which can occur as a result of damage of the tubular system by kidney stones and sand, stimulates the proliferation of osteoblasts, promotes the restoration of bone tissue.
INDICATIONS FOR USE: Rehmannia Glutinosa provides cure for such conditions as anemia, dizziness, pale face, severe palpitations, insomnia, myocardial infarction, atherosclerosis, ischemic heart disease, hypertension, diabetic cardiopathy, diabetes mellitus, hepatitis, cirrhosis, asthma, skin diseases, arthritis, inflammatory processes of the urinary tract.
SPECIAL WARNINGS: Medications for diabetes may interact with Rehmannia Glutinosa.
HEALTH RECIPE WITH REHMANNIA GLUTINOSA: pour 1 glass of boiling water over 1 tbsp (5 g) of dried chopped root, cover and steep for 10 minutes. Then strain. Take 100 ml 2 times a day during meals.
"A doctor who treats disease after it has happened is a mediocre doctor… A doctor who treats a disease before it happens is a superior doctor"
Yellow Emperor
*This article is for informational purposes only. We suggest consulting with a physician before using these or any other herbal supplements.