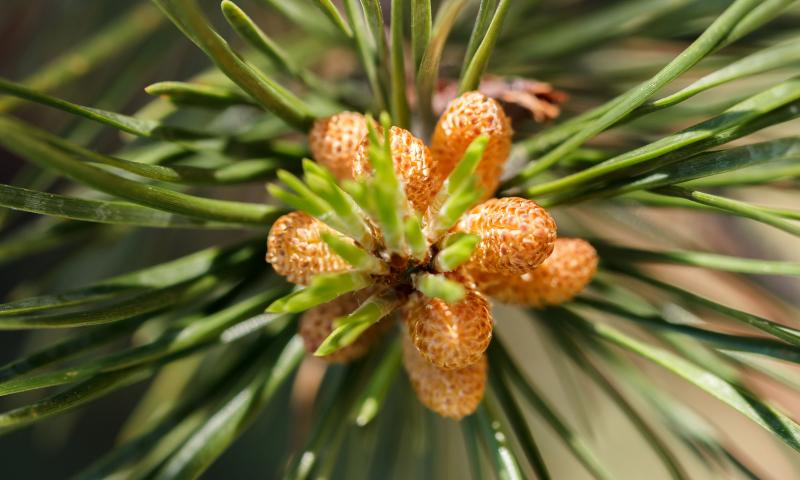 />
LATIN NAME: Pinus Sylvestris.
CHINESE NAME: Song Hua Fen.
COMMON NAMES: pine pollen, scots pine.
BOTANICAL INFORMATION: Pinus Sylvestris is an evergreen coniferous tree up to 40 m high. The bark is red-brown, nearer to the apex is brown-yellow. Needles are 5-7 cm long. Male flowers are gray-yellow, female ones are reddish. The cones are back-ovate, 2.5-5 cm long, formed from female flowers. The seeds are elongate-ovate, 3-4 mm long. Seed ripening process lasts more than a year.
"The pine stays green in winter... wisdom in hardship"
Norman Douglas
*This article is for informational purposes only. We suggest consulting with a physician before using these or any other herbal supplements.