/>
LATIN NAME: Diospyros Kaki.
FAMILY: Ebenaceae.
GENUS: Diospyros.
COMMON NAMES: Persimmon, Japanese persimmon, Chinese persimmon, kaki, kaki persimmon, and Oriental persimmon.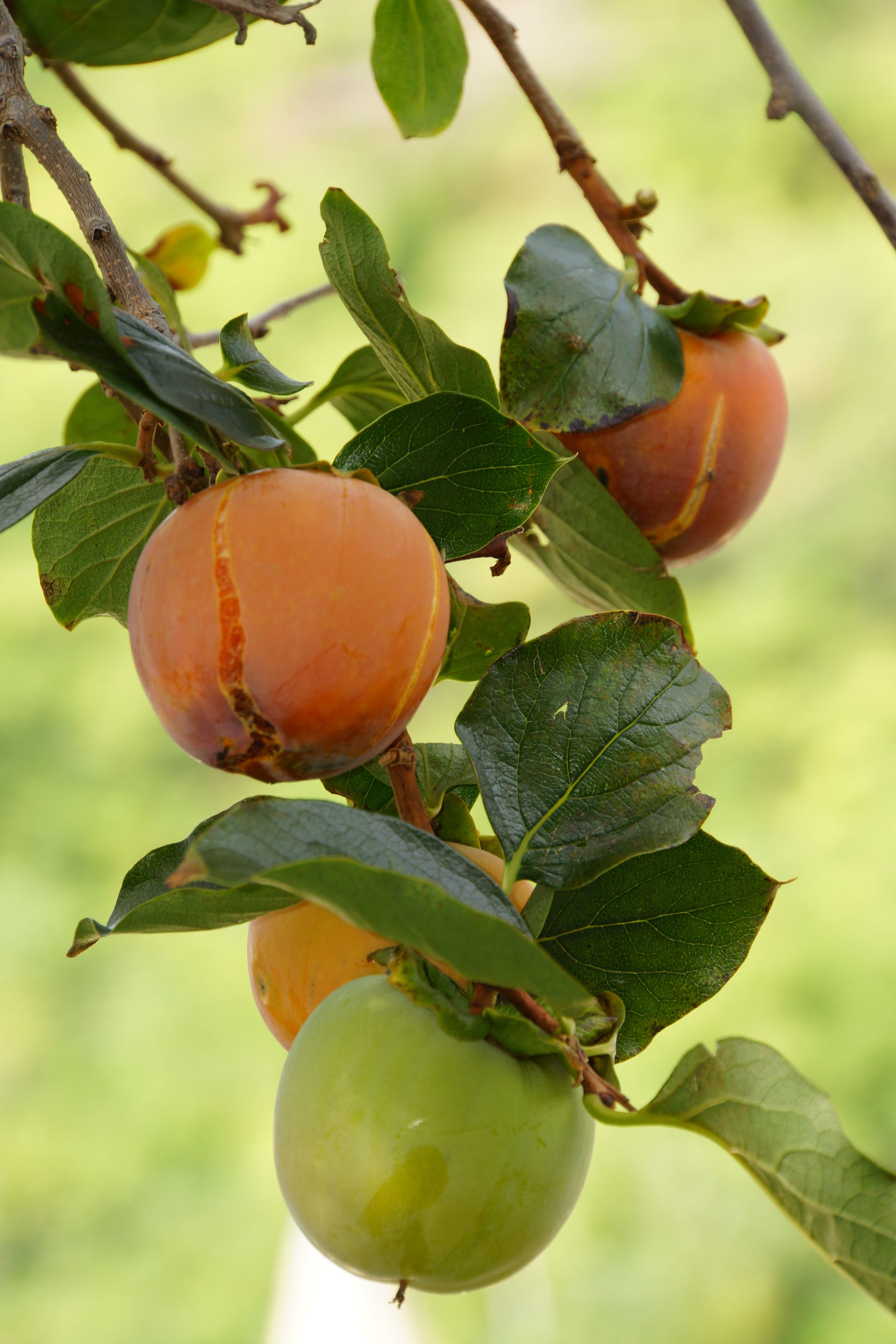 BOTANICAL INFORMATION: Diospyros Kaki is a species of perennial trees in the Ebenaceae family. A tree reaches a height of up to 10 m (sometimes 12 m). Persimmon blooms from May to June. Fruits get a red coloring before ripeness, reminiscent the color of fire.
CHEMICAL COMPOSITION: Persimmon fruits contain a large amount of water, ashes, proteins, carbohydrates, organic acids and tannins. This fruit is also rich in potassium, calcium, magnesium, phosphorus and iron, as well as vitamins A, C and P.
"Persimmons are not born soft, but they are valued for their softness. Their ripeness."
Yiyun Li
*This article is for informational purposes only. We suggest consulting with a physician before using these or any other herbal supplements.