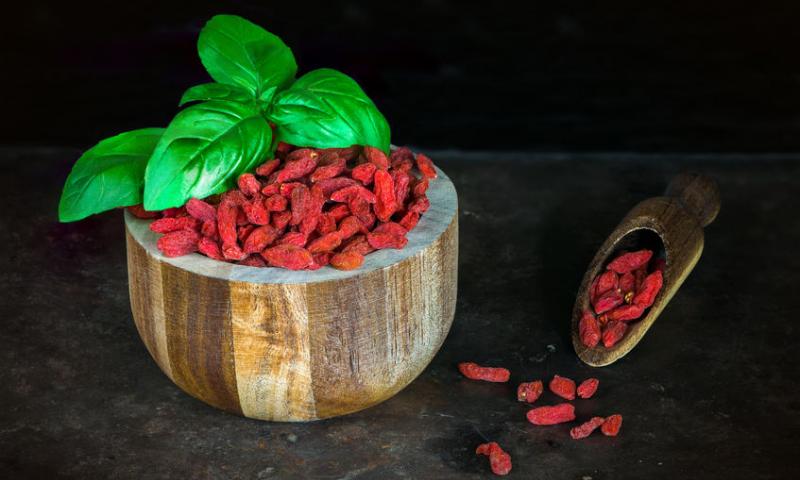 />
This fruit with a funny name is actually very useful. Although the fruits of Goji are many centuries old, they gained real popularity only a few dozen years ago, thanks to the discoveries of modern medics. One of the legends about this product of nature says that Goji is the ancient name of the Tibetan tribe, whose inhabitants began to grow wonderful fruits that bring people immortality.
The miracle of Tibet
Goji resembles raisin berry, but its color is bright pink. As for taste, it is something between Caucasian apricot, dog-rose and dried grapes. In general, the taste is completely pleasant!
These berries today grow almost anywhere in the world, but the real beneficial qualities are obtained in the Tibetan lands. Because Tibet is the land of fresh air and clean water nourishing the berries and making them as useful as possible.
Interesting reviews from Goji lovers forced the modern professors to become interested in this product. Fruits have become the object of careful research and this is the conclusion made by the specialists:
Goji berries have properties not comparable with any other product.
What makes Goji's fruit so magical?
Well, Goji berries contain:
more than two dozen irreplaceable micro- and macro elements;

the widest range of vitamins;

It's amazing, but 4 polysaccharides, that

have not yet met together in one product,

have been found

in Goji.
What way and when should we eat Goji berries?
Nutritionists and therapists' advice us to eat Goji in the morning. Here are variants that can be offered:
1. Simple taking of dried Goji. We eat berries in dry form as raisins. You can take 25-30 fruits at a time. Drinking water or not after is your personal choice.
2. Brewing. You can pour a handful of Goji with boiling water. In half an hour we drink the decoction and eat the steamed fruits.
Goji can be put in any dish. Excellent desserts, salads, cereals, pastries and even soups are obtained from these berries. In the east, these fruits are often added to meat dishes: pilaf, baked lamb, poultry, etc.
As a small gift I want to share with you a delicious refreshing cocktail with goji berries:
• leaves of mint;
• 100 g of Goji;
• 2 pcs. kiwi peeled;
• orange without peel;
• grapefruit juice.
Mix all the ingredients and pour into the most beautiful glass. A pipe, little ice and a wicker chair on the veranda is a perfect addition to this delicious drink!
---
---
"Goji berries increase energy and peace of mind"
Anthony William