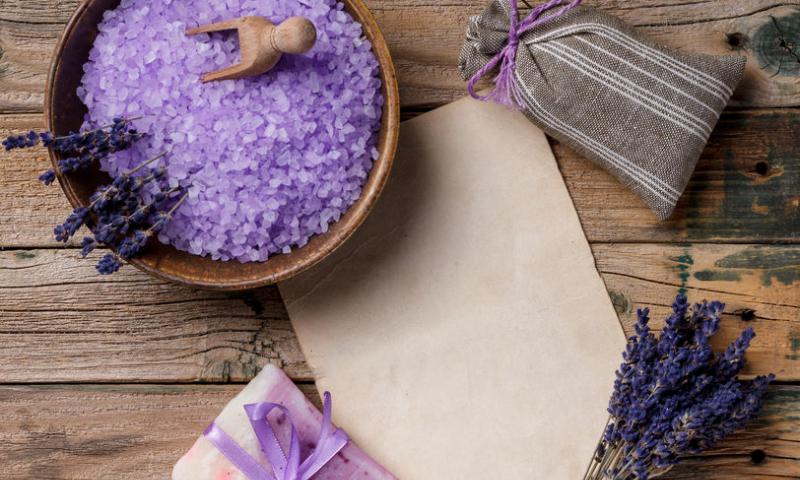 />
Latin name: Lavandula angustifolia
Family: Lamiaceae
Common Names: lavender most commonly true lavender or English lavender, though not native to England; also garden lavender, common lavender, narrow-leaved lavender
Origin: native to the Mediterranean (Spain, France, Italy, Croatia)
Distribution Area: it has been widely introduced outside the origin area and is frequently found in cultivation all over Europe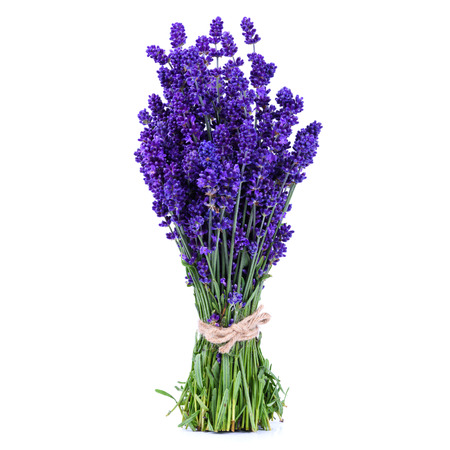 It is a strongly aromatic shrub growing as high as 3.3 to 6.6 ft tall. The leaves are evergreen, 0.79–2.36 inches long, and 0.16–0.24 inches broad. The flowers are pinkish-purple (lavender-colored), produced on spikes 0.79–3.15 inches long at the top of slender, leafless stems 3.9–11.8 inches long.
The healing properties of lavender were known to the ancient Egyptians, Greeks and Romans. Infusions and essential oil were recommended drinking to women for conceiving and increasing fertility after prolonged wars. In far medieval times, it was a herb "for all occasions": it was treated with infectious maladies, liver and spleen diseases, wounds, ulcers, burns, venereal diseases, spasms, convulsions, heart pains, nervous disorders, migraines, gout, rheumatism. Of course, the famous French perfumers couldn't but get along without lavender.
TRUE LAVENDER COMPOSITION
essential oil (60% linalyl acetate)
organic acids (acetic, caproic, valerian, ursolic, oily)
terpenic alcohols (borneol, geraniol, cineol)
tannins
coumarins
phytosterols
flavonoids
bitter principles
resin
CURATIVE PROPERTIES
bactericidal
sedative
diuretic
choleretic
stimulating blood circulation
soothing
antispasmodic
carminative
pain reliever
regenerating
antirheumatic
anthelmintic
antiseptic
INDICATIONS FOR USE OF TRUE LAVENDER
Nervous system. The herb relaxes, soothes the nervous system, helps with neuroses, melancholy, and migraines, normalizes the emotional background and sleep, raises the mood. It is a mild hypnotic that does not give side effects at a moderate dosage. Today, true lavender is often prescribed for autonomic dystonia, loss of energy, loss of appetite, heart pain, and neuralgia.
Urinary system. Lavender has a mild diuretic effect, it eliminates puffiness well. It is used in the complex therapy of kidney and bladder diseases.
Digestive system. Helps with functional disorders of the digestive system, provoked by nervous excitement. Relieves spasms and colic of the stomach and intestines, helps with bloating, has a mild choleretic effect.
Respiratory system and ENT organs. The herb has a bactericidal, antiviral property. Therefore, lavender oil is added to the mixture for prevention of ARVI and influenza. It is also included in the complex treatment of rhinitis, pharyngitis, laryngitis, bronchitis, pneumonia.
Musculoskeletal system. The plant is used in the treatment of rheumatism, gout and other joint diseases.

Vessels and blood circulation. The herb is used to treat cardiovascular diseases, with paralysis after a stroke. Lavender stimulates blood circulation, especially in the vessels of the brain.
For women. True lavender is prescribed in the pre-menopausal period: it removes irritability, nervousness, anxiety, helps against insomnia. It is also used in the treatment of vaginal inflammation. For this purpose, douching and baths are prescribed. The question of taking the herb inside during pregnancy, as well as breastfeeding remains controversial. It must be addressed individually with the attending physician. Especially dangerous is the use of lavender in the first trimester, as it can lead to a reduction in the musculature of the uterus and miscarriage.
For children. True lavender is allowed to use only after consulting a doctor! Especially it is necessary to apply essential oil. An allergic reaction is possible. Most often it is prescribed in the form of aromas and therapeutic baths for sleep and digestion disorders, nervous excitement, for the prevention of viral infections, inhalations in respiratory diseases.
External application. Applied as an antiseptic and anesthetic. Therapeutic baths with lavender are popular. They are taken with joint pains, skin problems, bruises and dislocations, neuralgia. Also used as rubbing for diseases of the joints. Herb is applied in dentistry for the removal of toothache.
ESSENTIAL LAVENDER OIL
Lavender essential oil is obtained by distillation with water vapor. It is a liquid of yellow-green color, bitter to taste, with a pleasant scent of lavender. The main production is concentrated in Italy, Bulgaria, Moldova, France and Russia. The healing properties of lavender oil are the same as those of the flowers of the plant, but are even more pronounced. First of all, oil is valued by terpene alcohol linalool, which has a beneficial effect on the nervous and cardiovascular system.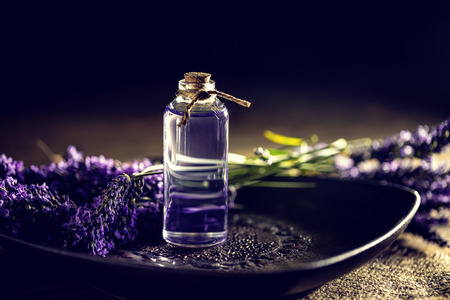 USES OF LAVENDER EXTRACT:
Treatment of Diabetes
Maintaining Skin Health
Improving Mood and Brain Function
Soothing Headaches
Preventing Insomnia
CONTRAINDICATIONS
The main contraindications of using lavender are individual intolerance and an allergy to the herb. Also, the plant can trigger inflammation of the gastrointestinal mucosa and uterine bleeding after abortion. Do not recommend a simultaneous intake with iodine and iron. Lavender enhances the effect of sedatives, soothing, antispasmodics and can harm the body. This should be taken into account to avoid overdose and side effects.
"She does love lavender because it's the color of transformation"
Felicity Huffman
*This article is for informational purposes only. We suggest consulting with a physician before using these or any other herbal supplements.