/>
Name: Vitex
Latin Name: Vitex agnus-castus
Common Names: vitex, chaste tree, chasteberry, Abraham's balm, lilac chastetree or monk's pepper
Family: Verbenaceae
Vitex is a native of the Mediterranean region. This plant can be seen in southern Europe, in Asia, in northern Africa in large quantities. It grows on the banks of ponds and rivers, on mountain slopes. The best soil for the vitex growth is stony, sandy and loamy.
Vitex agnus-castus is a tall tree-like shrub. This plant can be up to four meters in height. The root system of the vitex is highly branched, has many accessory roots. A brown tetrahedral stem is straight. The leaves of the plant are opposite, of the green color. Each leaf consists of five small leaves, which are peaked and have no stipules. The plant, during the flowering period, is covered with many beautiful flowers of lilac, violet or pink colors. The fruit of vitex is a drupe in the form of a ball, of black color; its size does not exceed 4 mm.
June-August is the period of vitex flowering. From the beginning of September to the end of October, the fruits of vitex are ripening. The plant has a very strong but at the same time pleasant aroma.
VITEX COMPOSITION
The whole plant contains vitamins, tannins, essential oil, microelements and alkaloids. In addition to these nutrients, vitex leaves contain vitamin C, and in the fruits of the plant there are coumarins and fatty oil (the fatty oil contains, in turn, acetic, propionic, caproic, valeric and butyric acids).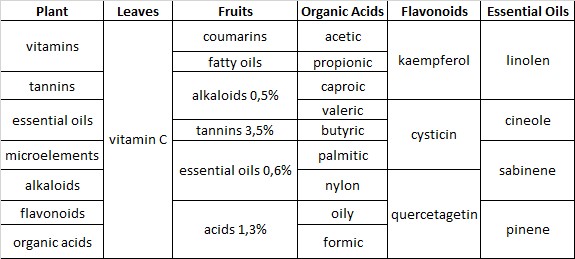 The fruits are the richest in various substances. They consist of up to 0.5% of alkaloids, up to 3.5% of tannins, more than 0.6% of essential oils and up to 1.3% of acids.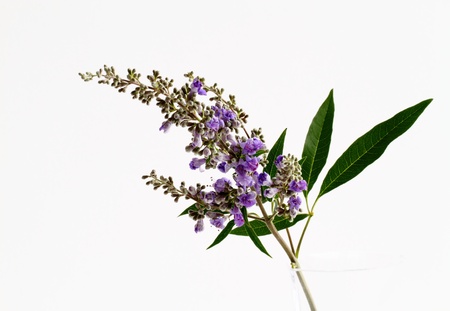 "When I is replaced with WE even illness becomes wellness"
Do your best while taking care of your health! Have a nice day with Herbalterra!
*This article is for informational purposes only. We suggest consulting with a physician before using these or any other herbal supplements.